Professional video livestream for any event
Professionele video livestream verzorgen voor elk evenement
Live Media Facilities arranges all the technology on location, for a fully catered live video production at your congress, seminar, workshop or any other event
With a unique and affordable multi-camera recording and reliable hosting of the internet streams. Video livestreaming increases the range of each event. Because everyone who can't be there can still experience it, all over the world.
You control every aspect of your stream with our own Live Media Livestream Platform. Don't rely on social media channels just to embed video on your web page. We offer enhanced live stream embedding and additional hybride interaction.
No Javascript
Javascript is disabled in your browser.
Although the most important information is displayed legibly, the layout of the page is incomplete.
Some parts will have disappeared.

For proper display, you can re-enable JavaScript, possibly limited to this website (livemedia.eu).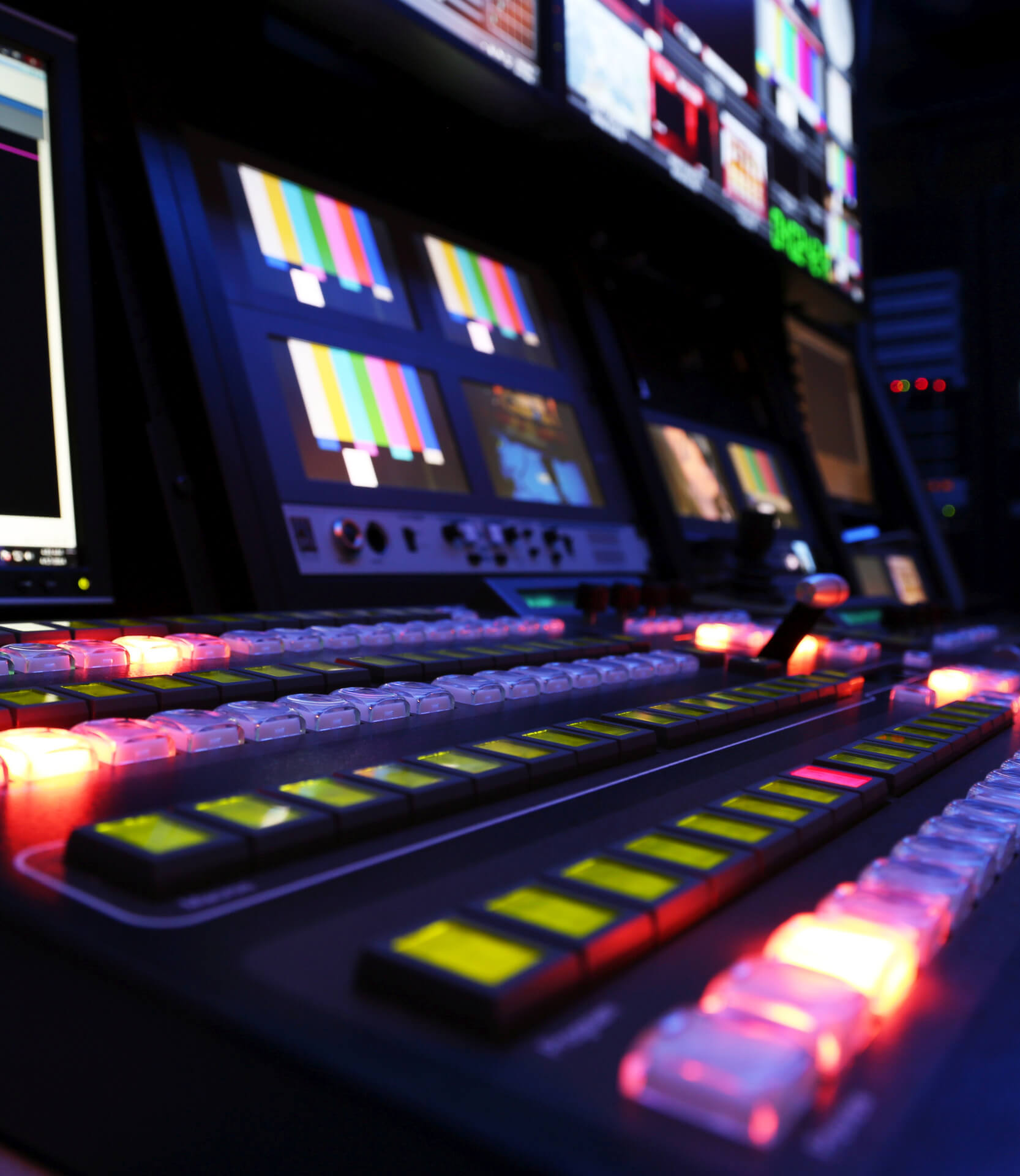 Benefits of a Livestream production
Multi-camera recording is standard at Live Media Facilities. Because this is necessary for a perfect implementation of the livestream. Therefore included with all our productions.
Reaching a lager audience
Involve your relationships with the event that may not be present by the distance, or other reasons.
An interesting program encourages the online audience to visit the next edition in person.
A small-scale video live stream to extensive event productions
We can already create a live stream with just one technician.
Multiple cameras are then controlled remotely.
We deliver larger productions with a camera team, wireless connections, video directing, audio engineers and event lighting.
More exposure
Your company, brand and or sponsor, will gain greater visibility.
We are happy to support you to optimally place the live stream on your website. So that it attracts as many viewers as possible.
From Webinar to hybrid Live Event
Live Media Facilities has a unique function to show presentations with PowerPoint in separate windows, such as with a Webinar.
Every live stream can be provided with hybride functions and other interactive options.
Live Video with reliable internet streams
Let Live Media Facilities stream your event live
The livestream of your event is broadcasted via the Internet on the company website, Facebook page, YouTube or Vimeo channel.
Without additional cost, you can use our own distribution servers, with unique options.
Live Media Facilities is fully specialised in live video and Internet streaming. We do nothing else every day.
Our employees are experts in video, audio and event technology.
We own the necessary livestream equipment and cameras, which guarantees flexibility and the possibility for last minute bookings.
The live stream embedcode has no visible reference to our own brand ("white label")
If a separate page URL is chosen, there is a choice of various domain names. Or a sub-domain of the event website. Or any other domain still available to register.
We deliver:
Distribution channels managed by ourselves
No social media restrictions
Branding and sponsor exposure without limitations
Backup connections for extra reliability
Satellite and multiple combined mobile channels when there is no or insufficient internet on location
Also for paid Livestreams, including online payment options that are common in Europe.
Up to 20 video channels available: from an advanced portable video mixer to very complete rack-mounted production units
45 years of media experience
"Live Media Facilities has its own livestream servers. That is more reliable than a 'free' social media channel and there is maximum control. Interactive functions and access control are no problem."
"A recording of the four-day livestream was immediately available after each program section to post online."
"We show our company presentations to the other branches via a live connection."
" At our trade fair presentation, we have Live Media Facilities broadcast a talk show every year, with internet streaming to our web page."
" Our sponsors like to advertise in the live stream broadcast for extra visibility. This will amply recoup the livestream costs."
" Our sponsors like to advertise in the livestream broadcast for extra visibility. This will amply recover the livestream costs."
"The outdoor sports tournament was broadcast from a central edit room, with wireless connections to cameras on the site. During breaks, it alternated with commentary by well-known top athletes."
"For our 3-day conference, Live Media supplied all event technology. In addition to livestream, also display on screens, sound, light and PowerPoint support. Everything arranged by one supplier."
"PowerPoint is an important element of our presentations. Live Media can display this continuously alongside the camera image, without having to convert the files first."